Chiropractic Care for All
We provide gentle and specific chiropractic adjustments to patients of all ages, ranging from prenatal care to newborns to the elderly.

The Nervous System
The nervous system controls EVERY single function in your body. Chiropractic care finds the areas of the spine that are subluxated, or restricted, and helps realign those areas. This restores proper nerve flow to the nervous system, subsequently minimizing and even eliminating many of the symptoms people experience.
Chiropractic care can even be used to prevent injuries and help you achieve total health or wellness.
We provide advanced spinal correction and chiropractic adjustments utilizing the most advanced chiropractic techniques. Dr. Heather Elton and Dr. Jocelyn Tierney have years of training, expertise, and experience in helping patients get pain relief for back pain, neck pain, headaches, and other related conditions originating from the spine.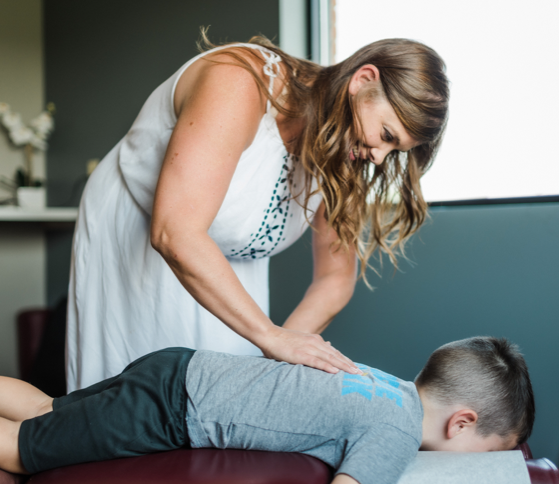 Testimonials
"It's like coming to visit family. Sure, I come here to feel better physically, but the staff always makes my day brighter. I am always overwhelmed by doctors and appointments, but never by coming here. I can't thank them enough."
Testimonials
"If it wasn't for Heather's help, I probably would have ended up with back surgery. She is always available when I need an adjustment. I give her name to people who say they need a chiropractor. Thanks for your caring!"
Testimonials
"What a blessing! I went from severe back pain to no back pain with acupuncture. Then with monthly visits have kept the rheumatoid arthritis in my neck and osteoarthritis at bay with adjustments in my lower back. Everything does not have to be treated with medication and all of its side effects."