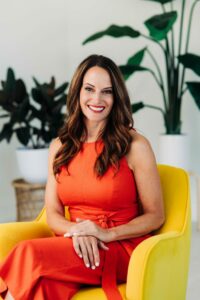 Dr. Heather Elton
DC, DCBCN
Dr. Heather Elton grew up on a farm in Northern Minnesota. She graduated with her Doctorate in Chiropractic, Bachelor in Human Science and Certification in Acupuncture in 1998. After being in practice for 11 years, she decided to follow her passion for nutritional healing and started her educational journey in Functional Medicine. She received her Board Certified Diplomate in Clinical Nutrition in January of 2013 and is currently working toward her second Board Certification through the Institute of Functional Medicine. Dr. Elton has been practicing Functional Medicine over the last six years. She also continues to see patients for Chiropractic care and Acupuncture treatments.
Read More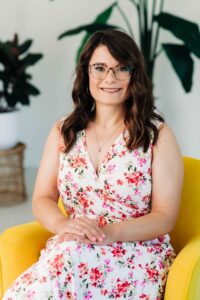 Dr. Jocelyn Tierney
DC, RN
Dr. Jocelyn Tierney is a native of Nebraska and grew up just Northwest of Lincoln. She graduated in 2019 from Cleveland University – Kansas City with her Doctor of Chiropractic and is currently completing her Bachelor of Science in Nursing. Dr. Tierney plans to pursue her Master of Science in Nursing in 2021 along with acupuncture certification. She offers expanded services in chiropractic congruent with our mission of holistic, patient-centered care including instrument assisted soft tissue mobilization (IASTM), kinesiology taping, and rehabilitative exercises.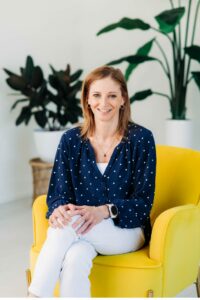 Amber Fader
Licensed Massage Therapist
Amber Fader is a Licensed Massage Therapist with an Associate Degree of Applied Science in Massage Therapy. Driven by her desire to help others to be healthy and pain free, she takes pride in providing the best therapeutic massage possible. Amber has worked in the massage profession for sixteen years and is trained in a variety of modalities including Sports Massage, Neuromuscular Therapy and Reflexology. Amber is active in her local chapter of the American Massage Therapy Association as Secretary and Honors/ Awards Committee Chair. Outside of massage therapy, Amber enjoys running, yoga, reading, and spending time with friends and family.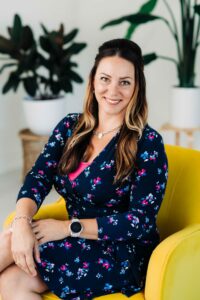 Bridget Thompson
Licensed Counselor, Certified Health Coach
Bridget is our in-house ray of sunshine and highly experienced in mental health counseling. A Nebraskan native, Bridget resides locally with her husband and two children. Her warmth paired with a holistic approach to her work are powerful for all of our Move.ment patients!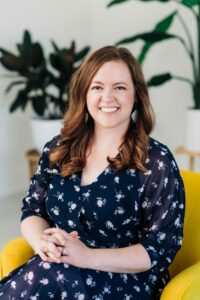 Colleen Kimball
Office Manager
Colleen relocated from the Land of Lincoln (Illinois) to Lincoln, Nebraska with her husband and dog. She has extensive experience in business operations and management, and is passionate about people and processes. As the Office Manager, Colleen enjoys collaborating with her team, building relationships with patients, and working to build a stronger Move•ment every, single day.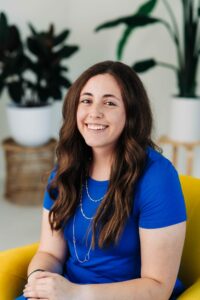 Lucy Barbee
Chiropractic Assistant
Lucy relocated to Lincoln from the small town of Elwood, Kansas in 2019. She has a degree in Psychology and a minor in business which she puts to use as not only a Chiropractic Assistant, but in managing supplement inventory here at Move.ment. One of Lucy's favorite aspects of serving patients here is the individual interactions she has in our peaceful office setting.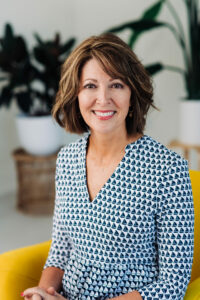 Dawn Rieker
Nutrition Assistant
Dawn hails from Grand Island, Nebraska. As a former patient, Dawn brings experience to the clinic in chiropractic care, nutrition, and massage therapy. She currently lives in Lincoln with her husband, Bruce, and two dogs, Murphy and Sophie. She has three children and enjoys getting together with her best friends and having fun!