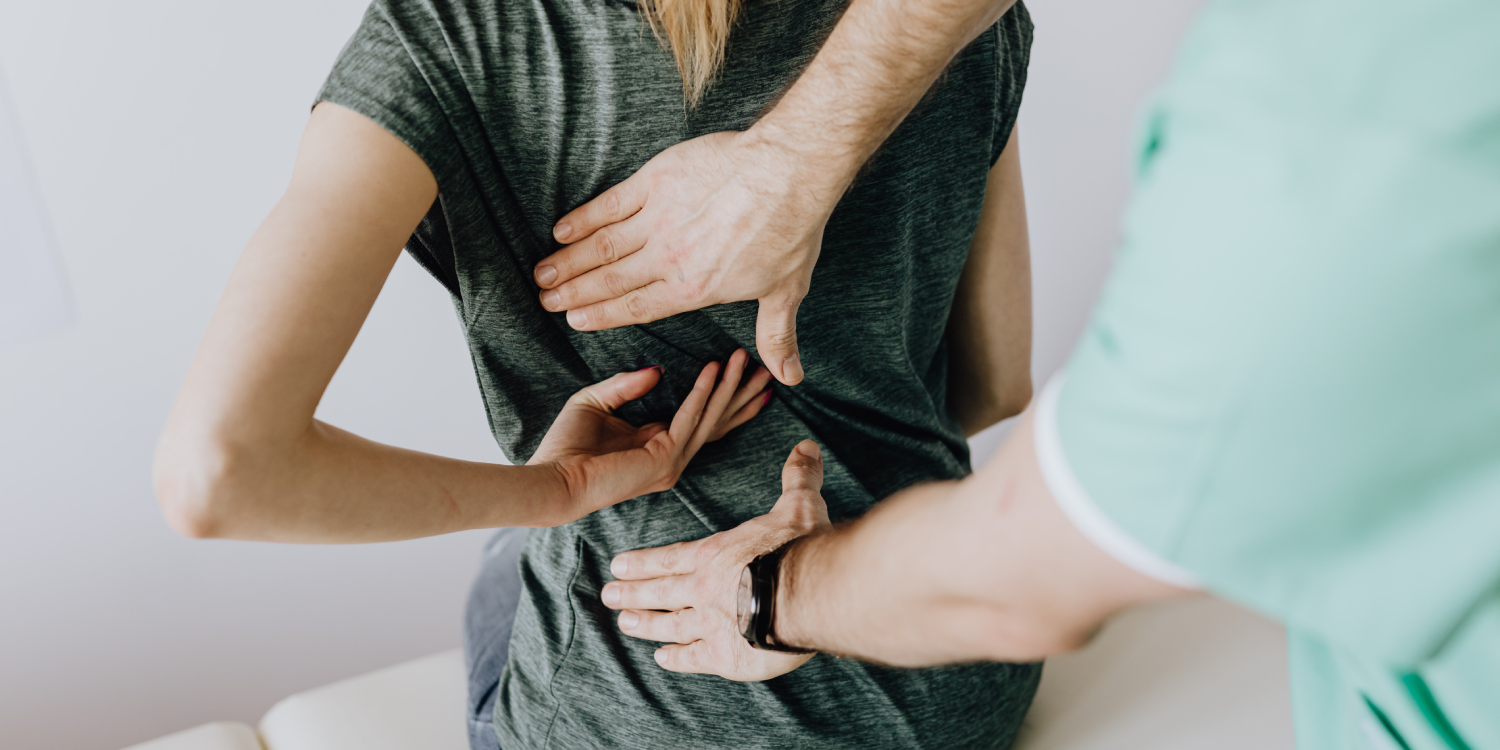 Low Back Pain Truth
Chiropractors are usually associated with low back pain. Whether you've watched the Simpsons chiropractic episode, seen a chiro on TikTok, or you know someone who has chronic back pain, the chiropractor/low back pain correlation is often thrown around. 
So what's the big deal with low back pain anyway?
First of all, it's strikingly common. In fact, 70% of people will experience it in their lifetime.
It also ranks as the number one cause of disability worldwide (1). That's a lot of people being affected.
Probably the most disturbing aspect of low back pain is that it continues to be the the most common condition opioids are prescribed for. Almost 9% of new cases are treated with opioids even though guidelines advocate against use as a first line treatment. (6)
Is chiropractic medicine a helpful treatment for low back pain then?
The answer? Absolutely yes.
But what exactly is "chiropractic"?
According to the American Chiropractic Association, "Chiropractic is a health care profession that focuses on disorders of the musculoskeletal and nervous systems, and the effects of these disorders on general health. Doctors of chiropractic practice a drug-free, hands-on approach to health care that includes patient examination, diagnosis and treatment."
As chiropractors, our main clinical tool is spinal manipulation – better known as an adjustment. This is a hands-on tool used to reduce pain and improve motion and function of joints.
Spinal manipulation is recommended by the American College of Physicians as a first line treatment for low back pain – even before using NSAID's such as ibuprofen, etc. (2).
You read that right. The clinical guidelines say you should see a chiropractor even before opening a bottle of ibuprofen. Here's why.
Patients who sought chiropractic care first are nearly 42% less likely to undergo back surgery than patients who sought medical care first (5).
Patients who received chiropractic care combined with medical care experienced greater pain relief and a greater reduction in disability compared to receiving medical care alone (3).
Further, those seeking chiropractic care first, are 90% less likely to use opioids in the short and long-term (4).
Generally, modalities chiropractors use come with a low amount of risk for side effects or adverse reactions. While adjustments are the most common form of care for low back pain, chiropractors also use tools such as:
Rehabilitative exercise. Improves strength, balance, and mobility, plus it may prevent future injury.
Soft tissue modalities. Assist to restore mobility and strength, reduce pain, and accelerate healing.
Lifestyle and ergonomic recommendations. I.e.: drink more water or elevate your cellphone.
BEMER therapy. Enhances local blood flow, accelerates the healing process, and optimizes performance.
In short, seeking care from a chiropractic physician for low back pain may:
Reduce the likelihood of utilizing prescription medications and surgery.
Promote return to function more quickly.
Decrease pain more quickly.
Ready to start your chiropractic wellness journey? Contact us and let's get started!
References:
Acatoday.org
Amir Qaseem, Timothy J. Wilt, Robert M. McLean, et al. Noninvasive Treatments for Acute, Subacute, and Chronic Low Back Pain: A Clinical Practice Guideline From the American College of Physicians. Ann Intern Med.2017;166:514-530. [Epub ahead of print 14 February 2017]. doi:10.7326/M16-2367
Goertz CM, Long CR, Vining RD, Pohlman KA, Walter J, Coulter I. Effect of Usual Medical Care Plus Chiropractic Care vs Usual Medical Care Alone on Pain and Disability Among US Service Members With Low Back Pain: A Comparative Effectiveness Clinical Trial. JAMA Netw Open. 2018;1(1):e180105. doi:10.1001/jamanetworkopen.2018.0105
Kazis LE, Ameli O, Rothendler J, et al Observational retrospective study of the association of initial healthcare provider for new-onset low back pain with early and long-term opioid use BMJ Open 2019;9:e028633. doi: 10.1136/bmjopen-2018-028633
Keeney, Benjamin J. PhD*; Fulton-Kehoe, Deborah PhD, MPH†; Turner, Judith A. PhD‡,§; Wickizer, Thomas M. PhD¶; Chan, Kwun Chuen Gary PhD‖,**; Franklin, Gary M. MD, MPH†,**,†† Early Predictors of Lumbar Spine Surgery After Occupational Back Injury, Spine: May 15, 2013 – Volume 38 – Issue 11 – p 953-964. doi: 10.1097/BRS.0b013e3182814ed5
UHC Newsroom. (2019, October 31). New UnitedHealthcare benefit for low back Pain helps REDUCE invasive procedures and address the opioid epidemic. Retrieved from https://newsroom.uhc.com/news-releases/back-pain-program.html